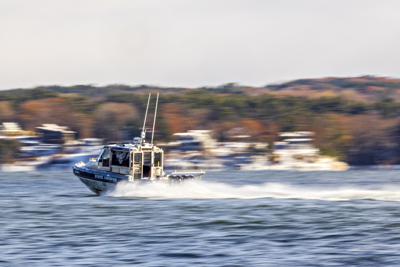 The Marine Division is responsible for recreational boating safety on all Vermont's waterways.  This task is accomplished by providing boating safety education, patrolling of Vermont's waterways and enforcement of Vermont's boating laws.
 
For information about boating in Vermont, check out the online Handbook of Vermont Boating laws and Responsibilities.
Boating Safety Education
Boating safety education is required for any motor boat operator (12 years of age or older) born after January 1, 1974.  Boat Vermont 8 hour classroom courses are sponsored by the entities listed below.  The Boat Vermont internet course is also available for those Vermont residents unable to attend a classroom course.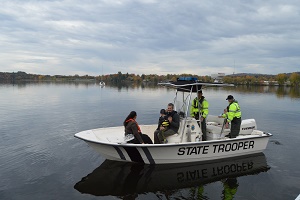 Nonresidents of Vermont (reciprocity):  Your state's NASBLA (National Association of State Boating Law Administrators) approved course as well as any NASBLA approved boating safety course is accepted by Vermont.
Due to Covid-19 restrictions there will be no classroom courses scheduled until further notice. If you are an instructor please contact Joanna.lehmann@vermont.gov for further information.