Vermont Department of Public Safety issues guidance on enforcement of executive orders related to COVID-19
Law enforcement relies on educating the public and receiving voluntary compliance as Vermonters unite to care for one another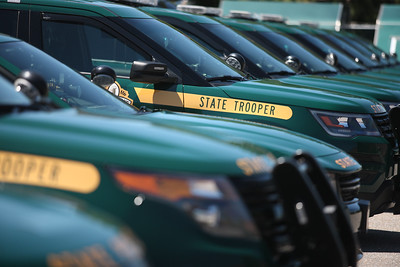 The Vermont Department of Public Safety has issued guidance to local police departments regarding enforcement of Gov. Phil Scott's executive orders related to COVID-19. Initially called "Stay Home, Stay Safe," which went into effect March 25, 2020, the order was modified to "Be Smart, Stay Safe" on May 15. The latest order, enacted Nov. 13, adds a number of restrictions to Vermont's COVID-mitigation posture, including restrictions multi-family gatherings, a closure of bars, a prohibition on in-person dining at restaurants after 10 p.m., and other steps. A temporary easing of the restriction on multi-family gatherings expired Jan. 2, 2021; more information is posted here. Full details are available in this executive order from the Governor's Office.
DPS and the Vermont State Police — the largest law-enforcement agency in the state — continue to recommended to Vermont municipal leaders and law-enforcement executives that enforcement of executive orders be handled primarily through education and voluntary compliance.
"I have tremendous faith in Vermonters' shared ability to follow these directives in order to save lives, and to support each other and their communities during the COVID-19 pandemic," Governor Phil Scott said. "Vermont is a small state with close-knit communities known for looking out for the wellbeing of our neighbors. When we tell people to stay home to save lives, I'm confident Vermonters will do the right thing."
Public Safety Commissioner Michael Schirling said that law enforcement and the public are partners in this process.
"Vermonters are really coming together to heed the orders that have been issued to date," Commissioner Schirling said. "We expect the same will happen with this additional order. We believe that education and voluntary compliance is the key as Vermonters unite during this difficult time."
WHAT IS THE ORDER?
Gov. Scott's "Be Smart, Stay Safe" order directs Vermonters to use common sense when leaving home and continue to adhere to social distancing policies, such as remaining 6 feet from others (except for those with whom they share a home), regularly washing their hands, and avoiding touching their faces. Cloth face masks or coverings also should be worn in public. There are limits in place on the size and types of gatherings; full details are availabe on this continually updated webpage from the Agency of Commerce and Community Development.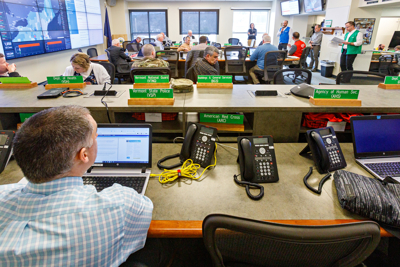 Additional measures remain in effect, including restrictions on travelers arriving in Vermont. Effective the week of Nov. 9, 2020, Gov. Phil Scott required that all people traveling into Vermont (residents who leave the state, and visitors to the state) for non-essential purposes MUST quarantine. Full details are posted on ACCD's website. Vermonters planning to travel to other states should understand that each state may have its own quarantine policy, and Vermont residents should be familiar with, and respect, the quarantine policies of those states. Visitors will be required to register with Sara Alert for daily reminders from the Vermont Department of Health and must attest to meeting the travel requirements.
For anyone traveling to Vermont, whether residents of Vermont or visitors to Vermont from out of state), they must self-quarantine for 14 days upon arrival in Vermont, unless those individuals are traveling to Vermont for a specifically defined essential purpose. The quarantine may end earlier than 14 days if individuals isolate for seven days and then obtain a test for COVID-19 that comes back negative.  
The "Be Smart, Stay Safe" order continues until at least February 15, 2021, along with Vermont's state of emergency.
HOW ARE THE ORDERS BEING ENFORCED?
In instances where police officers observe or are made aware of potential violations of Gov. Scott's orders, law enforcement is encouraged to speak with the proprietor, staff, or group, provide a reminder of the new requirements, and assess voluntary compliance. Civil or regulatory mechanisms, specifically informing and educating those encountered in violation of the order about the mechanisms that may apply, could prove helpful. Members of the Vermont State Police in November 2020 conducted compliance checks and educational visits at lodging facilities, bars and restaurants statewide, finding general widespread compliance with current regulations. Vermont officials continue to expect the vast majority of compliance to be self-regulating. 
The executive orders do not close roads, nor do they establish roadblocks, checkpoints or the authority to demand identification. People may be out and about. Motor vehicles with Vermont and non-Vermont registrations are allowed to operate, and traffic is expected to increase as restrictions ease. Accordingly, the orders do not establish cause to initiate a motor vehicle stop or detain people for questioning about their travel.
Members of the public who have concerns about businesses, lodging establishments, short-term rental properties, nonprofits or other entities that are operating out of compliance with Gov. Scott's executive orders, or regarding individuals who are failing to self-quarantine as required, should call their local law-enforcement agency. They may also file a report with the online Department of Public Safety Health & Safety Compliance Reporting Tool.
WHAT IF I HAVE QUESTIONS?
Vermonters seeking additional information about the executive order should call 2-1-1, and visit the websites of Gov. Scott (governor.vermont.gov) and Vermont Emergency Management (vem.vermont.gov). Please do not call Vermont State Police dispatch.
Commercial entities, nonprofits, employers and others with questions about acceptable continuation of business operations should contact the Agency of Commerce and Community Development via this online form.
This information was updated most recently on Friday, January 15, 2021.