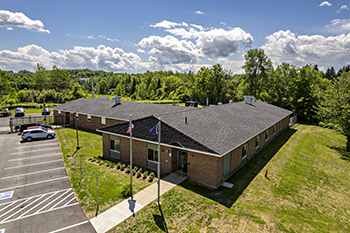 Located in the heart of Vermont, the Berlin State Police barracks covers a wide range of area in central Vermont.  Our patrol areas include rural farmland, mountainous ski resorts, and a busy section of Interstate surrounding the State Capitol.  Formerly located in Middlesex, the barracks moved to a newly renovated facility in Berlin in June 2022.  
In Washington County, we provide primary law enforcement to the towns of Cabot, Calais,  Duxbury, East Montpelier, Fayston, Marshfield, Middlesex, Moretown, Plainfield, Roxbury, Waitsfield, Warren, Waterbury, Woodbury, and Worcester.  We also support and assist a half-dozen municipal police departments in the area.  
In addition to Washington County, we cover the towns of Orange, Washington and Williamstown in Orange County.  We also patrol about 30 miles of Interstate 89.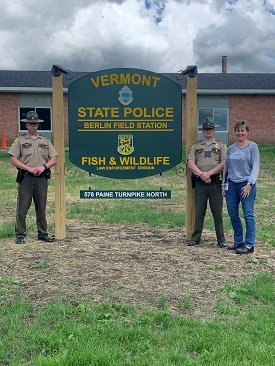 Vermont's Capital, Montpelier, is located in the center of our coverage area, and numerous State Offices are located in the area, including the State Police Headquarters.  With all the activity in the area, the main corridor of Interstate 89 is a busy area for us.  
The Barracks regularly meets with its Community Advisory Panel, to discuss local concerns and relate important information to community members. If you would like to be a part of our Community Advisory Board, please contact the station commander at 802-229-9191.