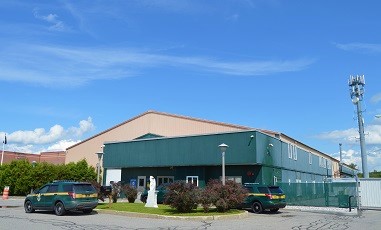 Located just off exit 12 from Interstate 89 in Williston, the Williston Barracks provides police coverage throughout Chittenden and Lamoille Counties. We provide primary law enforcement services for the towns of Bolton, Buel's Gore, Charlotte, Huntington, Jericho, St. George, and Westford in Chittenden County. We also provide assistance as requested to local police departments to include Burlington, South Burlington, Colchester, Williston, Winooski, Essex, Shelburne, Hinesburg, Richmond, Milton, and the Chittenden County Sheriff's Department. The Williston Barracks patrols 40 miles of interstates within Chittenden County.
The Williston Barracks oversees an outpost office in Morrisville which is responsible for police coverage in the towns of Belvidere, Cambridge, Eden, Elmore and Waterville in Lamoille County.
The barracks is home to the Vermont State Police Traffic Safety Unit, Marine/Snowmobile Enforcement Unit, and the Northern Communication Center. Many of the State Police Special Teams vehicles are located at our barracks.
The Williston Barracks regularly meets with its Community Advisory Panel, to discuss local concerns and relate important information to community members.  If you would like to be a part of our Community Advisory Board, please call the barracks at 802-878-7111 and ask for Lieutenant Bob Lucas.