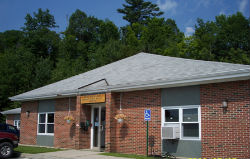 Located in St. Johnsbury near Interstate 91, the St. Johnsbury Barracks provides police coverage throughout Caledonia and Essex Counties. We provide primary law enforcement services for the towns of Barnet, Burke, Concord, Danville, East Haven, Granby, Guildhall, Kirby, Lunenburg, Newark, Peacham, Sheffield, Stannard, St. Johnsbury (town), Sutton, Walden, Waterford, Wheelock, and Victory in Caledonia and Essex counties. We also provide assistance as requested to the St. Johnsbury and Lyndonville police departments, along with the Essex and Caledonia County Sheriff's Departments.   The St. Johnsbury Barracks patrols 179 miles of interstate and state roads within Caledonia and Essex County, along with the hundreds of miles of local town roads.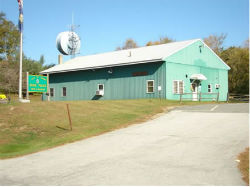 BRADFORD OUTPOST:  The St. Johnsbury Barracks also commands the Bradford Outpost.  Located along the New Hampshire border, the Bradford Outpost provides police coverage to ten towns along the Connecticut River valley.  In Orange County, the outpost covers the towns of Corinth, Fairlee, Newbury, Topsham, Vershire, West Fairlee, as well as assistance to the Bradford and Thetford Police departments.  The Caledonia towns of Groton and Ryegate are also covered by the Bradford Outpost.  The Bradford Outpost  also patrols 25 miles of Interstate 91, between Norwich and Barnet.
The St. Johnsbury Barracks regularly meets with its Community Advisory Panel, to discuss local concerns and relate important information to community members.  If you would like to be a part of our Community Advisory Board, please contact Lieutenant Matthew Amadon.
The St. Johnsbury Barracks is commanded by Lieutenant Matthew Amadon.