Advocates, law enforcement continue offering help for survivors of domestic and sexual violence as COVID restrictions ease
'You are not alone:' Resources remain available for all who need them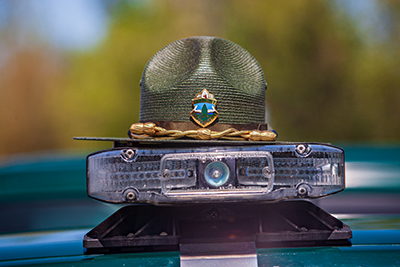 The Vermont State Police, Vermont Attorney General's Office and the Vermont Network Against Domestic and Sexual Violence have joined with other law-enforcement agencies and advocacy organizations to acknowledge the unique and difficult challenges facing people who are living in abusive and violent circumstances during the COVID-19 pandemic.
"While we continue to take precautions around COVID-19 to make our communities safer for everyone, it is important for Vermonters to remember that not every home situation is safe," Attorney General T.J. Donovan said. "Self-isolation does not mean that you are alone. Local programs and law enforcement agencies are here to help. I encourage all Vermonters who are worried about having to self-isolate in a dangerous home situation to reach out."
During the pandemic's early days and the months that followed, when stay-at-home orders, social distancing, quarantines and mandates to self-isolate were commonplace, survivors could find themselves in closer contact than ever with their abusers. However, law enforcement, state government and advocacy networks offered assistance to survivors, even as some operations were modified to reduce the risk of virus transmission. Now, in summer 2021 in Vermont, the state of emergency has ended, and all state-mandated COVID-related restrictions have ended — but services are resources remain at the ready for all who need them.
"Despite many challenges and alterations in how services are provided, dedicated advocates at Vermont's domestic and sexual violence organizations are able to answer hotline calls, offer shelter, and certainly talk to survivors about safety planning and other issues," said Karen Tronsgard-Scott, executive director of the Vermont Network. 

There are numerous resources available for survivors at the local and national level. They include:
Vermont Network website: https://vtnetwork.org/covid-19-update.
Vermont Domestic Violence Hotline: 800-228-7395.
Vermont Sexual Violence Hotline: 800-489-7273.
National Domestic Violence Hotline: 800-799-7233.
If you're unable to speak safely: Log onto thehotline.org, or text LOVEIS to 22522.
If you are in an emergency situation: Call 911.
"We want survivors to know that we see you. We're here. We're ready to help," said Col. Matthew T. Birmingham, director of the Vermont State Police. "If you are in an abusive or violent situation, you should know that the state police, your local law-enforcement agency and the Vermont Judiciary will be there for you when you need them."
This webpage was updated most recently on Tuesday, June 15, 2021.