Vermont's Finest: Many apply, few are chosen
The Vermont State Police is the premier law-enforcement agency in Vermont — and we are hiring. The application process is rigorous and challenging. Only the best candidates will go on to become Vermont state troopers. VSP has been proudly serving Vermonters since 1947. Our mission, individually and collectively, is to serve and protect the people of Vermont by providing the highest quality of professional law-enforcement services. Our goal is to continue being leaders in policing with an emphasis on fairness, compassion and service. Integrity, courage and honor are the core values we continue to build on to best serve the people of Vermont.
Becoming a trooper with the Vermont State Police can be accomplished only through determination, perseverance and, most importantly, teamwork. Troopers must have resolve and commitment within them in order to serve their communities with unwavering dedication and professionalism. With the Vermont State Police, troopers can be the difference we expect to see within our communities. We are the variable for change.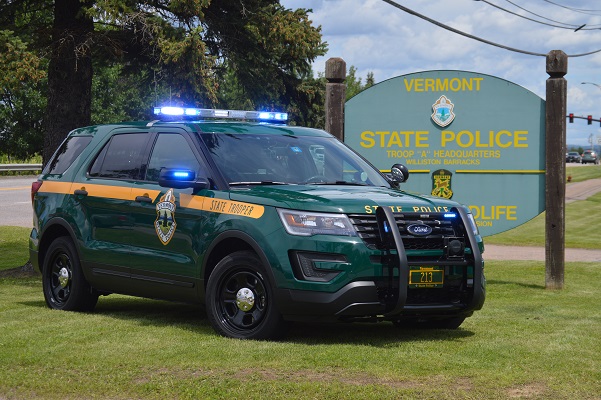 Earning the privilege to become a state trooper means being pushed mentally and physically. The experiences that recruits will face are created with deliberate purpose to ensure our ranks are filled only with the most morally sound and motivated troopers. As the largest police agency in the state of Vermont, we accept only the best. 
Please review the information contained in these web pages. If you have further questions pertaining to recruiting, applying or hiring with the Vermont State Police, please contact VSP Recruiting   You also can contact us by phone at 802-483-2606.
The Vermont State Police is an equal opportunity employer.