Become a Vermont State Police Trooper
We are accepting online applications for the position of full-time Vermont State Trooper. You MUST read through the Basic Requirements and FAQs to ensure eligibility. Then, go to the "SUBMIT APPLICATION" page and apply.
Please review the information contained in these web pages. If you have further questions pertaining to recruiting, applying or hiring with the Vermont State Police, please contact Sgt. Erin Hodges or Sgt. Daniel Bennett in our recruiting office. You also can contact them via social media, including Sgt. Hodges' Instagram and Twitter accounts, and Sgt. Bennett's Instagram and Twitter accounts.
The Vermont State Police is the largest police agency in the state of Vermont and provides full police services to the citizens and visitors of this state.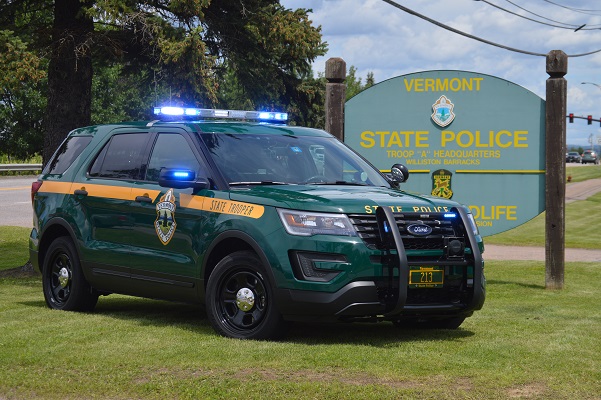 The Vermont State Police offers a competitive salary, pension plan and benefits package. If you are looking for a career that offers job diversity, opportunity for advancement and gratification from helping others, please stay connected with our website. Recruit classes begin in January and July and we expect to fill upcoming classes for at least the next several years.