Incident #: 15A105985
Juniper Dorm, Champlain College
Burlington, VT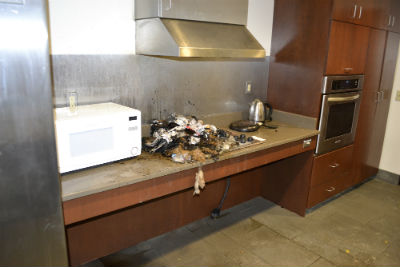 On November 24, 2015 at 1:28 AM the Burlington Fire Department responded to a fire in Juniper Dormitory of Champlain College at 197 South Willard Street. The fire investigation revealed someone had intentionally placed a bag of trash on the stove top burners, turned the burners on, and then left the common area kitchen of the dormitory. This investigation remains active and anyone with information regarding who may have been involved is encouraged to contact the Vermont Arson Tip Award Program or the Vermont State Police Fire Investigation Unit.