Beebe Road, Derby, VT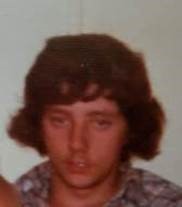 31 year-old male
Vermont State Police - Major Crime Unit
Case number:  2005-84-02834  (05B104557)
On the evening before his death Mr. Elliott was at a bar at the Del Monty Hotel in Rock Island (now Stanstead), Quebec. The bar was crowded that evening with 100-150 patrons. Investigation revealed Mr. Elliott had a disagreement with another patron however witnesses stated that he left the building long after this took place.
The next morning Mr. Elliott's body was found of the side of Beebe Rd. in Derby Line. The  death was the result of a homicide.  Investigators conducted extensive interviews with people who they identified as being at the bar that night, ruling them out. 
Investigation revealed information that suggested Mr. Elliott's death may not be related to the Delmonte Hotel. This case remains unsolved.