Sudbury, VT
24 year-old female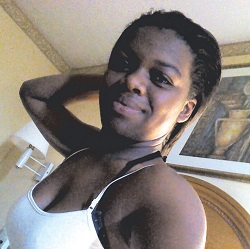 Vermont State Police - Major Crime Unit
Case number:  15C100632
Denise Hart left a friend's residence with whom she was staying with on 1/25/15. She never returned. The vehicle she was last seen driving was found completely burned on 1/26/15.
On 1/27/15 she was reported missing to Hartford, CT Police Department by family members.
On 12/22/15 human remains were found off the side of a road in Goshen, VT.  An autopsy identified the remains as Denise Hart.  Her death was determined to be a homicide.  This case remains unsolved.