23-year-old male
Granville, NY
Granville, NY Police Department / Vermont State Police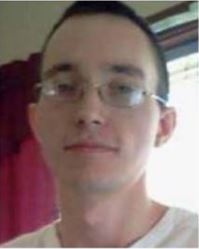 Jonathan Schaff was involved in an altercation at the Riverside Pub in Granville, NY on January 18, 2014 and was last seen leaving the bar on foot at 04:30 hours and has not been seen or heard from since.
Jonathan was last seen wearing a light-blue hooded sweatshirt, blue jeans, work boots and a black Carhartt jacket.  He has a spider web tattoo between the fingers of his left hand and an eagle on his chest.
Cell phone data showed that he may have been on VT RT 149 in Pawlet, VT near Newmont Slate Company or Sheldons Concrete.
The Granville Village (NY) Police Department has entered Mr. Schaff into NamUs and remains the lead investigative agency in his disappearence.  The Vermont State Police are sharing information and working closely with the Granville Police on the investigation.
Please contact the Granville PD (NY) at 518-642-1414 or Vermont State Police - Rutland with any information.