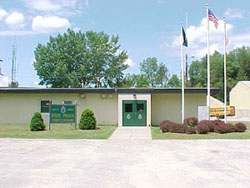 Located in Rutland Town, the Rutland Barracks provides police coverage throughout Rutland County. We provide primary law enforcement services for the towns of Benson, Chittenden, Clarendon, Danby, Hubbardton, Ira, Mendon, Middletown Springs, Mt. Holly, Mt. Tabor, Pawlet, Pittsfield, Pittsford, Poultney, Proctor, Rutland Town, Killington, Shrewsbury, Sudbury, Tinmouth, Wallingford, Wells, West Haven, West Rutland, as well as the Windsor county town of Plymouth.   We also provide assistance as requested to Brandon, Castleton, Fair Haven and Rutland City Police Departments here in Rutland County.  This coverage is augmented by our strong relationship with the Rutland County Sheriff's Office.  The Rutland Barracks patrols 270 miles of state highway.
The Rutland County population base is 63,641 full time residents.  This does not include the seasonal residents that are attracted to the area for the four season activities (site seeing, hunting, boating and skiing).  Killington Ski Area, located in Killington, is the largest ski area in the northeast  and sees a dramatic population boom starting in the fall and returning to normal in the spring.  During the late spring, the population in the western part of the county increases, with the warmer weather and activities at Lake Bomoseen, Lake St. Catherine and Lake Hortonia.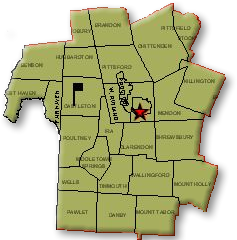 The Rutland Barracks is home to the 20 uniformed Troopers, 4 Patrol Commanders, 2 Auxiliary Troopers (part-time), 2 Administrative Clerks and 1 Station Commander.
The Rutland Barracks regularly conducts outreach through community groups, select boards and other public forums to discuss local concerns and relate important information to community members.  If you or your group would like to be part of our community outreach effort, please contact the Station Commander.