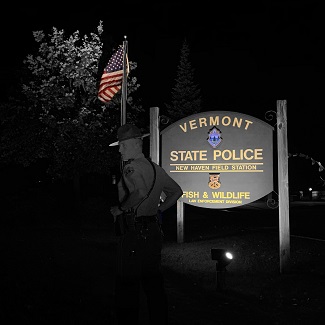 Located in New Haven, the New Haven Barracks provides police coverage throughout Addison County. We provide primary law enforcement services for the towns of Addison, Bridport, Bristol Town, Cornwall, Ferrisburgh, Goshen, Leicester, Lincoln, Monkton, New Haven, Orwell, Panton, Ripton, Salisbury, Shoreham, Starksboro, Waltham, Weybridge and Whiting.
Troopers from the New Haven Barracks also provide assistance as requested to the Addison County Sheriff's Department, and the Bristol, Middlebury and Vergennes police departments in the county. The New Haven Barracks patrols 188 miles of state roads within Addison County.
The New Haven Barracks regularly conducts outreach through community groups, selectboards and other public forums to discuss local concerns and to share important information with community members. If you or your group would like to be part of our community outreach effort, please contact the station commander at 802-388-4919.