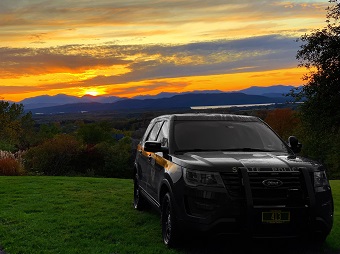 Fleet Services has responsibility for the purchase, maintenance, and assignment of the State Police's vehicles.
Vehicle Purchase / issuance
Maintenance & repairs
Installation of emergency equipment
Fuel
Vehicle crashes
Surplus vehicle disposal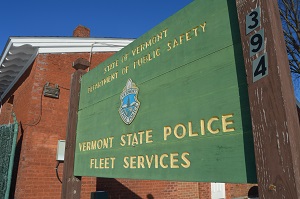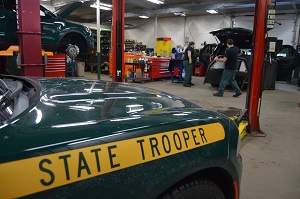 Fleet Services performs many of the large repairs and all of the outfitting and striping of State Police Vehicles.  The unit works closely with local repair facilities for overflow maintenance, routine preventative maintenance and parts procurement.
In addition, Fleet Services operates an intra-department wrecker service and is responsible for capturing vehicle usage data for trend analysis and the replacement cycle.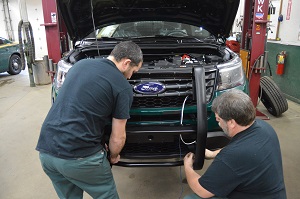 Unit personnel also work closely with driving instructors to support the Emergency Vehicle Operation Course training cycle by ensuring vehicles are available and ready for training.
Fleet Services are part of the Support Services Division.  
Vermont State Police Headquarters
45 State Drive
Waterbury, VT 05671-1300
Telephone - 802-244-8781