How do I report an unsafe situation that is happening now on the highway?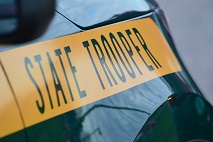 To report an immediate highway safety concern such as reckless operation, high speed and road rage incidents, the public is asked to call 911 and be prepared to provide the following information:
Phone number and your name (not mandatory, but aids law enforcement investigation).
Location the activity is or was observed.
Description of the vehicle(s) involved: when possible include license plate information and description of the operator.
Detailed explanation of the activity.
Everything you need to know about Roundabouts in Vermont
Do I have to move over for emergency vehicles in Vermont?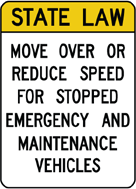 Yes. It is your responsibility to know what to do when a moving emergency vehicle is approaching from either direction or when you are passing a stationary emergency vehicle.
State law requires all drivers to yield to emergency vehicles (23 V.S.A. §1050).
Moving Emergency Vehicles with Lights/Siren

Pull to the right. Traffic in both directions must pull to the right and stop. Always make sure that all emergency vehicles have passed before proceeding.
Stationary Emergency Vehicles with Lights
When approaching any stationary emergency vehicle that is displaying flashing lights (including tow and repair vehicles), you need to move over as far to the left as the road conditions will allow. You must change lanes away from the emergency vehicles when on a multi-lane highway. If you are unable to change lanes safely, or if traveling on a two-lane highway, you must slow down and proceed with caution.