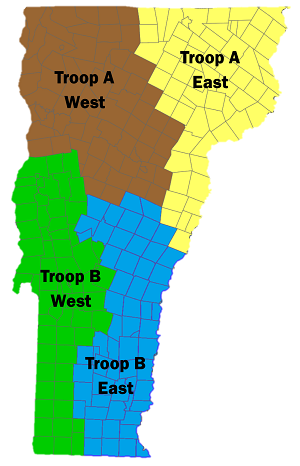 The Bureau of Criminal Investigations (BCI) is made of detectives primarily responsible for the investigation of criminal offenses to include, death investigations, sexual assaults, child sex crimes, child abuse, robberies, embezzlements, burglaries, fraud and other complex investigations.  There are specialized units within BCI to include the Arson Unit, Polygraph Unit, Computer Crime Unit, and missing person cases. 
Each of these units are made up of detectives with advanced specialized training.  Two Detective Lieutenants are assigned to each Troop, dividing their areas of responsibility into east and west regions.  Their role is to ensure that each criminal investigation is thorough and complete. 
If you have any questions involving a criminal investigation within your area, please reach out to the local BCI Lieutenant.