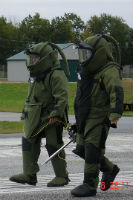 The Vermont State Police Bomb Squad is the only accredited public safety bomb squad in Vermont and all team members are certified by the FBI & US Army as Bomb Technicians.  Members attend a six-week basic course of instruction at the US Army's Redstone Arsenal in Huntsville, Alabama and are required to undergo re-certification every three years.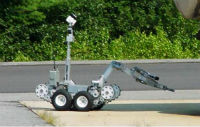 Members attend various additional training courses, to include Hazardous Materials Response, Post- Blast Investigations and Advanced Explosive Destruction Techniques.  The team utilizes a variety of equipment to include robots, portable x-ray equipment, and demolition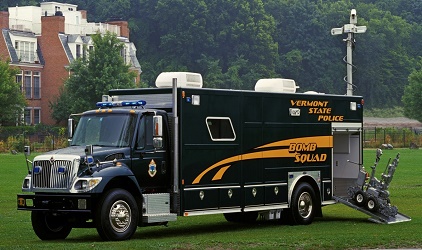 equipment.  The team averages 25 – 50 calls per year, including responses to: improvised explosives and explosive devices; old, abandoned, or unclaimed explosives; and illegal fireworks.  The team includes two explosives detection canines.
Bomb Threat calls, questions to ask
(printable form - click here)