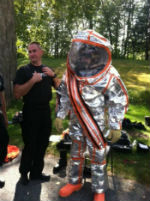 The Vermont State Police Clandestine Laboratory Enforcement Team (CLET) is comprised of Troopers and Sergeants from across the state. Each member attends the State and Local Basic Clandestine Laboratory Certification and Site Safety Officer Schools through the Drug Enforcement Administration in Quantico, VA.  Some experienced members complete Level A Hazmat school. The team is required to meet OSHA standards and DEA certifications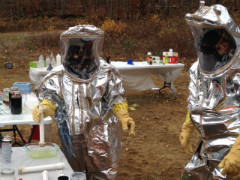 The team responds to multiple clandestine laboratories per year.  The most common responses are for one pot methamphetamine manufacturing and hash oil extraction labs.
The CLET works closely with DEA, Vermont State Haz Mat, and the Vermont National Guard 15th Civil Support Team. The team also assists Vermont law enforcement agencies with clandestine laboratories, assessments, and training.
I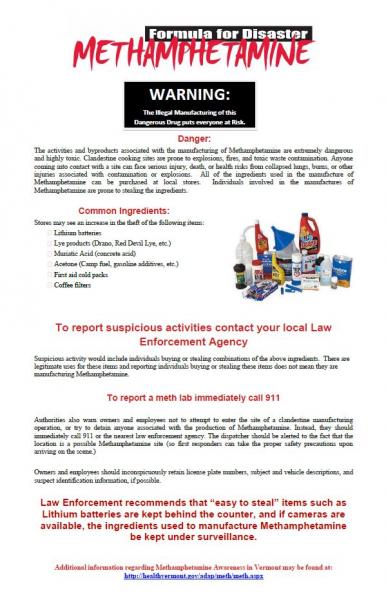 f you suspect a "meth" lab
Leave the area and do not touch anything
Do not open any coolers, containers, boxes, bottles, or doors
Do not turn on, or off, any electrical devices
Call 911 immediately