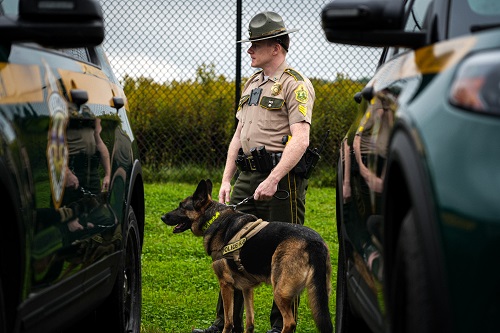 The Vermont State Police K-9 Unit is the largest police canine unit in Vermont.  The unit consists of 21 teams comprised of patrol/narcotic, bomb detection, arson (accelerant detection) and cadaver (human remains) teams.  Some team members also are assigned to and support other VSP units such as the Tactical Services Unit, Bomb Squad, Search and Rescue, and the Crime Scene Search Team.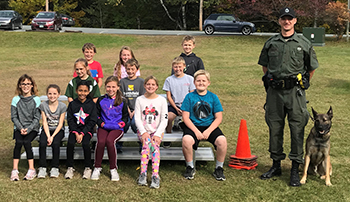 Patrol/Narcotic team members are required to train monthly to maintain proficiency in their specialized fields and to stay prepared for multiple types of calls, including the tracking of missing or fleeing people, locating people concealed in buildings, locating evidence of crimes, dispersing crowds, protecting their handlers, detection of narcotics and community policing at a variety of events. 
Bomb detection team members split their deployments between actual calls for suspected devices and precautionary searches ahead of special events and visits by dignitaries and VIPs.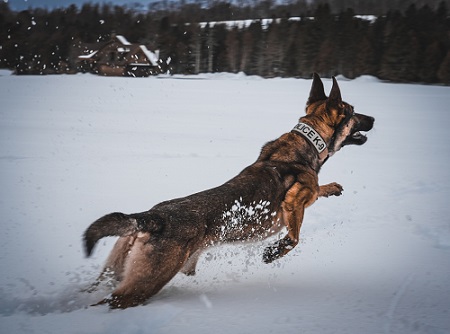 Arson team members are assigned to the Department of Public Safety Fire & Explosion Investigation Unit and work with fire personnel and law enforcement to determine whether a fire's origin and cause is criminal or not.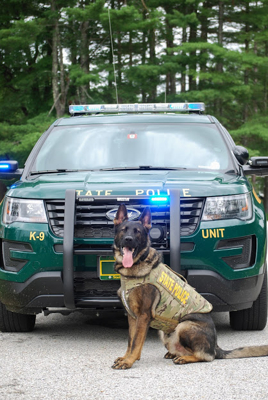 Cadaver team members assist both Search and Rescue and the Crime Scene Search Team. 
All teams in the VSP K-9 Unit are available 24/7, can respond in any weather conditions and routinely are deployed and available to assist agencies in federal, state and local law enforcement.