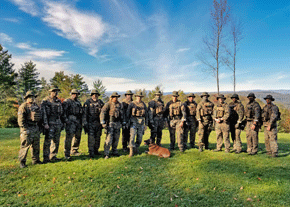 The Vermont State Police Tactical Services Unit (TSU) observes the highest standards of professionalism at all times while offering 24-hour tactical assistance to all law enforcement agencies in Vermont. The mission of the TSU team is to preserve life in high-risk, potentially life-threatening situations through the use of specialized training, equipment and tactics.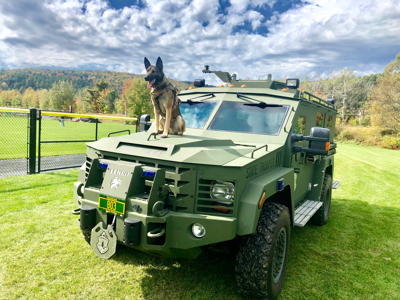 The team is trained to respond to a variety of situations to include armed barricaded suspects, suicidal persons, hostage situations, high-risk warrant service, manhunt situations, active shooter situations and executive (VIP) security, as well as other incidents in which the lives and safety of the public are in danger.
TSU strives for a nonviolent resolution at all times to protect the public, enforce the law and keep the public trust. 
The TSU team trains on a regular basis in different environments and locations within the state of Vermont and continues to train Vermont federal, state, county and local police officers in the "Response to Active Shooter" program. 
The team works closely with several other units within the Vermont State Police to include the Vermont Drug Task Force, Major Crime Unit and the Crisis Negotiation Unit. The Tactical Services Unit is commanded by Maj. David Petersen.