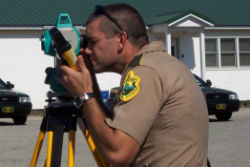 The State Police Crash Reconstruction Team is made up of Troopers and Sergeants throughout the state. They are available on request to assist other Troopers or other police agencies with serious crash investigations.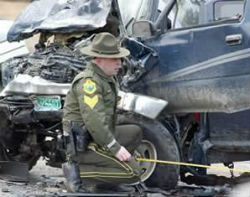 They are equipped regionally with 4 Total Stations (survey type equipment), advanced diagramming software, and have the capability to obtain electronic data from vehicle's airbag restraint system modules.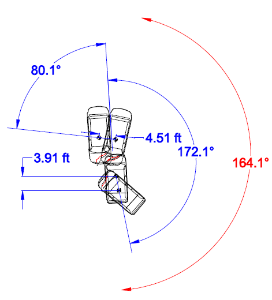 CRT members must have completed the crash investigation course taught in the basic academy, an 80 hour At Scene class, an 80 hour Advanced class, and an 80 hour Accident Reconstructionist course before they are considered for the team. 
CRT is one of the most active special teams in the state, and responds to more than 40 serious injury or fatal crashes every year.
Our mission is to assist VSP and other law enforcement agencies in the investigation and reconstruction of motor vehicle crashes that result in serious bodily injuries or fatalities.