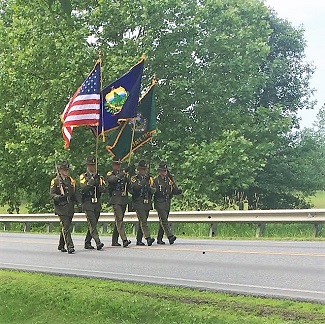 The Vermont State Police is a para-military organization founded on the likes of the U.S. Marine Corps. Our Honor Guard Team was established to represent our Department at funerals and dedications both in and out of state.
Our mission is to provide a formal, military unit to honor our dead as well as state dignitaries. Requests have been honored for some special benefits and events including the Special Olympics, 50th Anniversary of World War II parade, and the dedication to fallen officers' services.
The team is comprised of a color guard and casket unit along with a bagpiper and bugler.
Requests for the State Police Honor Guard can be directed to State Police Headquarters