The Department of Public Safety has jurisdictional authority for backcountry search and rescue in Vermont.  The State Police Search & Rescue Team provides highly trained search management personnel, as well as trained field personnel.  The team also partners with many volunteer search and rescue teams, local first responders, ski patrols, local law enforcement agencies, Vermont Fish & Wildlife game wardens and others in a collaborative approach to locate and evacuate lost subjects.
Search and Rescue Team members must maintain top physical conditioning and operate in extreme environments for extended periods of time.  They receive specialized training in land navigation, snowmobile and ATV operation, search techniques, outdoor survival and search management.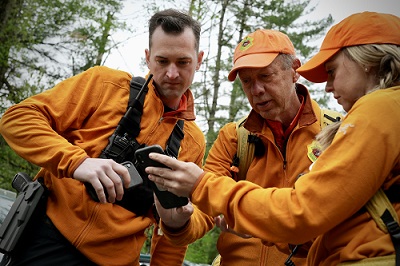 The team responds to many incidents each year, including lost hikers, hunters, skiers, boaters, children and elderly subjects.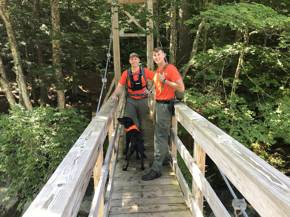 Hiking Safely in Vermont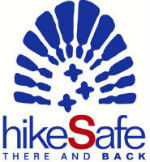 Visit hikeSafe for information on hiking safely in Vermont.
hikeSafe was designed to educate those hiking about the steps they must take in order to be prepared before entering the forest. This was the first campaign focusing on hiker safety to target, on a grand scale, campground users, summer camps and group leaders, as well as day hikers and backpackers. This website also provides lots of valuable information and links about hiking opportunities, maps and other resources for planning your hiking trip in Vermont